Summer Wedding– Guest Style
April 28 2023 – Staff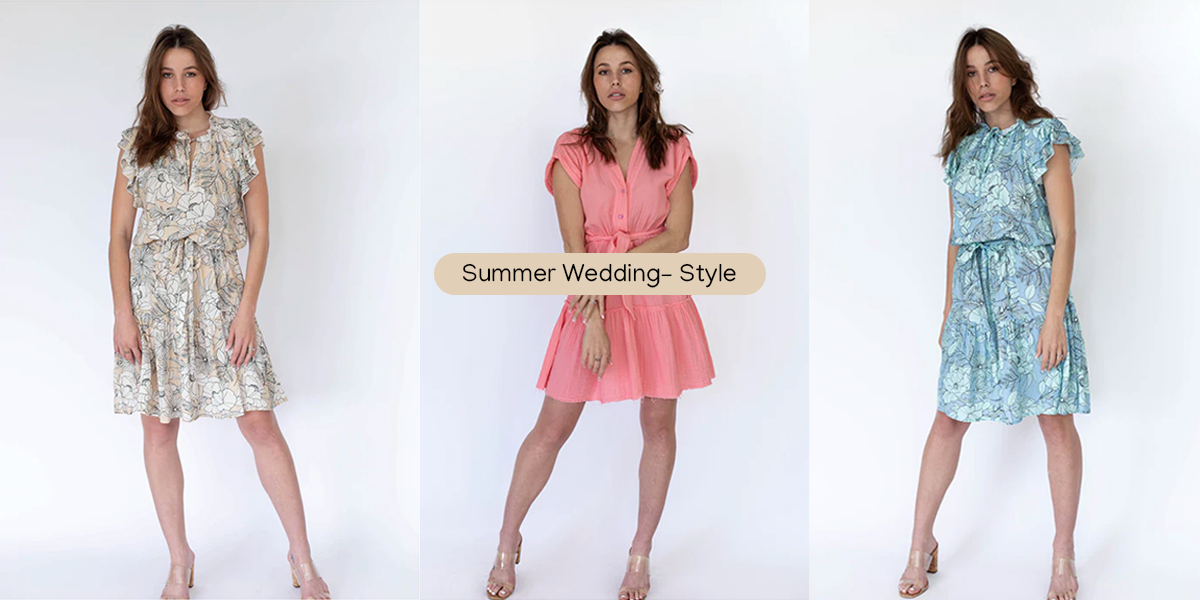 If you're attending a wedding this summer, we have a few outfit ideas to help you show up in style without stealing the bride's thunder.
Fun colors like geranium and aqua work beautifully for daytime weddings. Prints on dresses draw attention– the good kind!
Let's get a few dont's out of the way:
Steer clear of dresses or outfits in white or anything that might be mistaken for white.
The little black dress is a default for most scenarios, but make sure dark colors (black and navy) are culturally appropriate for the wedding.
If the wedding starts in the evening, dark colors could be a good choice, but try brightening up the outfit with colorful jewelry and accessories.
Red is likely to be a little too loud.
Time for the do's:
Opt for classy, while staying away from tight-fitting or too short dresses
Flowy pieces look great and help keep you from overheating. Flowy styles also transition nicely from day-to-evening.
Dresses right above the knee or longer are usually a safe bet. High-low dresses like the Silky Jill Dress or Tulip Dress fall into this category as well.
We've assembled a shortlist of our favorite wedding-appropriate styles. Fabrics in cotton and linen will provide maximum breathability to withstand the heat during daytime, summer weddings. Silky dresses are better-suited as evening attire during slightly cooler temperatures on summer nights.
STARKx is a premium fashion brand specializing in beachside elegant apparel for women.
Each piece is made locally (in Los Angeles) with exquisite care, using quality, ultra-soft fabrics and rich garment dye processes. Cleverly designed details combine to create forgiving and flattering silhouettes for effortless, sophisticated style.
Designed by Perry Stark