Saint Barth– Style Tips for Women
May 02 2023 – Staff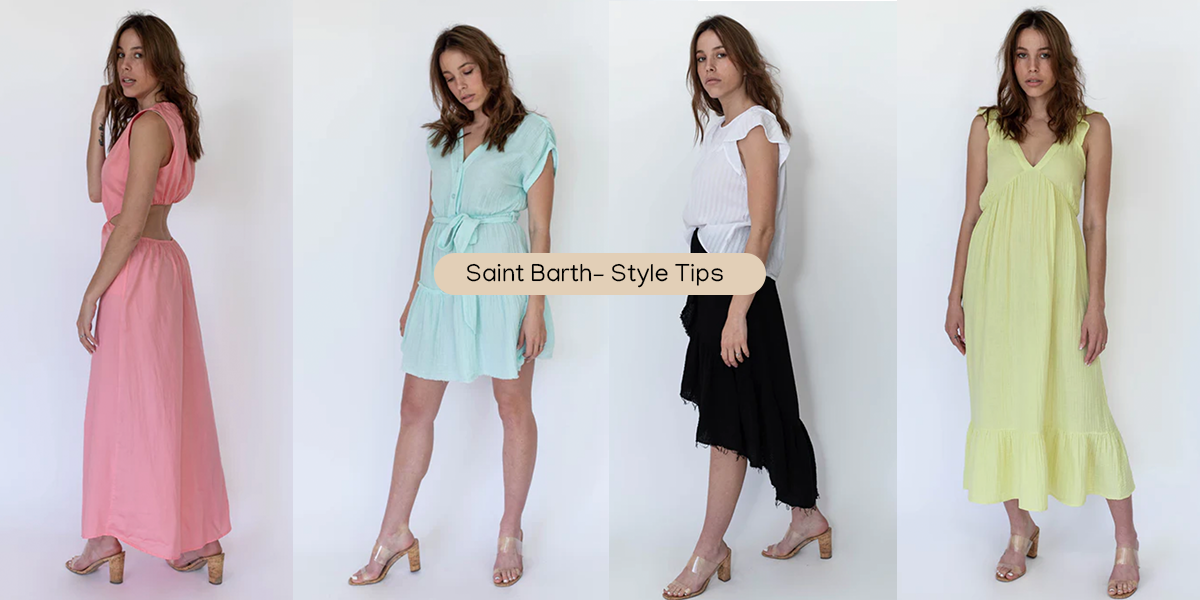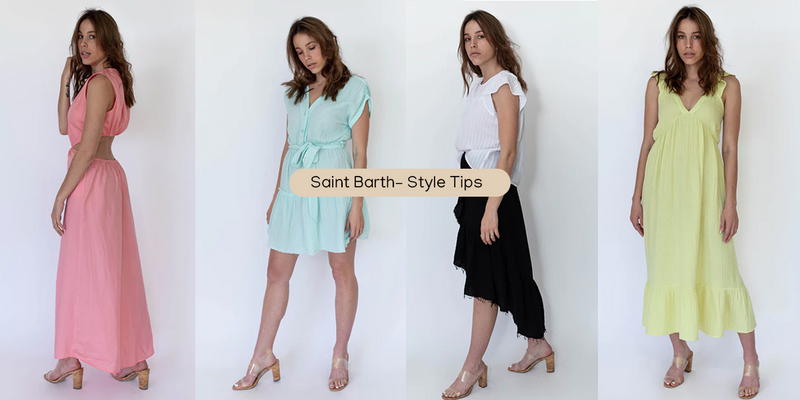 How many nicknames are there for Saint-Barthélemy? St. Bart, St. Barts, St. Barths, Saint Bart, Saint Barth and Saint Barths are all short for Saint-Barthélemy and refer to the same island in the Caribbean. It's a tropical island so you can expect humidity along with year round heat. Many travelers consider December through April to be the best time to visit St. Barth, when the weather is relatively cooler and typically less rainy. 
If you read our style tips for the French Riviera many of the same suggestions could apply to St. Barth. You could play it safe with styles in classic neutrals, white, sand, ecru, or other light colors like we recommended for Côte d'Azur. Or, while vacationing in the Caribbean, feel free to mix it up with vibrant colors and prints. St. Barth is a chic but playful island!
Flowy, lightweight attire in natural fabrics, like cotton, linen and silk, are still the way to go. If your clothes help you stay cool, you'll have more fun! 
The look and style is:
Casual, vacation elegance
Playfully, sophisticated summer
Breezy, effortlessly chic
Comfortably classy

 

(it's always fashionable to be classy!)
Items to pack for a trip to St. Barth:
Flowy dresses and silhouettes are classics and keep you cool in a tropical climate
Lightweight, natural fabrics, such as cotton, linen, silk are the most breathable
White and light colors work, but vibrant colors and patterns are fun in this scene as well
Comfy sandals for walking, easy-to-slide on/off sandals for the beach, fashion-over-function sandals for nightlife
Wide brimmed hat or fedora
Chic and simple tote or crossover bag, or a straw/basket woven bag
Sunglasses
Swimsuits for the beach
Slightly sheer dresses, tops and skirts paired with swimsuits exude 'effortless, leisure' vacay vibes
Items to leave at home:
Jeans
Thick clothing
Tight fitting outfits
Synthetic fabrics
Sweatpants
Sneakers
When it comes to lightweight, breathable fabrics, cotton gauze and linen are still our top picks. 
Our curated collection of St. Barth outfit ideas includes lightweight, breathable pants and shorts, flowy dresses and skirts, and airy tops and jumpsuits. Styles in this collection consist of recommendations from the French Riviera collection (another warm-weather vacation destination), such as white and light-colored apparel items made from natural fibers (cotton or linen) to keep you cool, with the addition of vibrantly playful colors for a more tropical feel.
For a comprehensive travel guide on where to eat, stay, shop and beach, check out this post from one of our favorite travel blogs, The Glow Girl  by Melissa Meyers.
STARKx is a premium fashion brand specializing in beachside elegant apparel for women.
Each piece is made locally (in Los Angeles) with exquisite care, using quality, ultra-soft fabrics and rich garment dye processes. Cleverly designed details combine to create forgiving and flattering silhouettes for effortless, sophisticated style.
Designed by Perry Stark