French Riviera– Style Tips for Women
April 27 2023 – Staff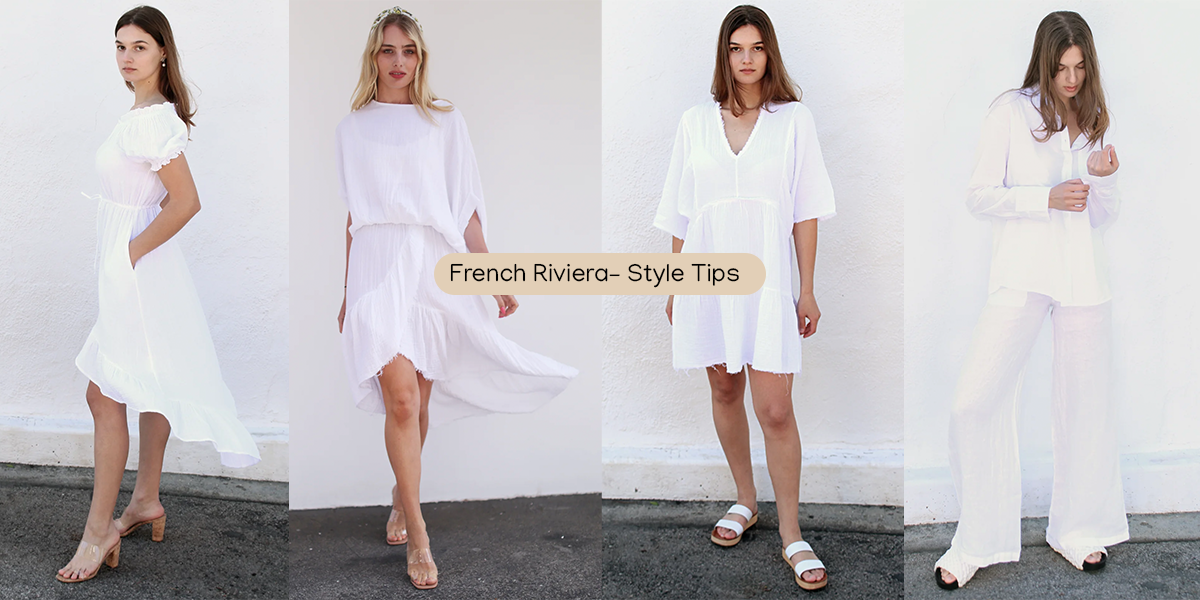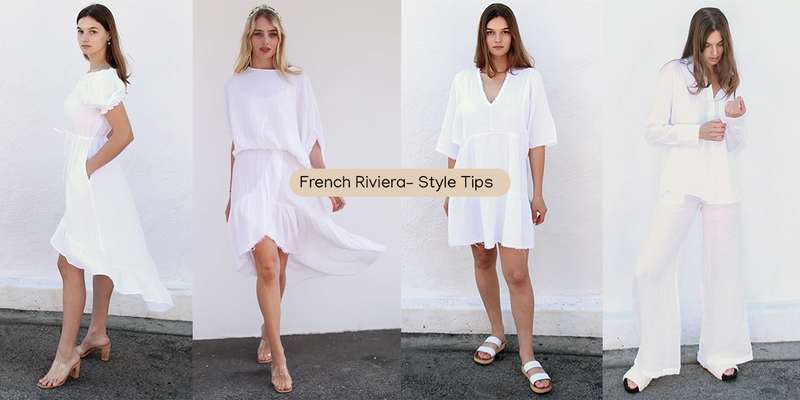 If you're planning for your first trip to the French Riviera and are looking for tips on what to wear, read on for a few, quick styling do's and don'ts before you start packing (or shopping) for your vacation.
The French Riviera or Côte d'Azur is the coastal, southeastern part of France which sits along the Mediterranean Sea. The climate is warm. The weather and landscape set the scene for an idyllically romantic, beach resort vibe. As you pack, think 'summer' and you'll have the right idea.
The look and style is:
Simple, sophisticated summer
Beachside, leisurely elegant
Comfortably classy (it's always fashionable to be classy!)
Items to pack for a trip to the South of France:
Flowy dresses and silhouettes are classics and look beautiful in the coastal breeze
Lightweight, natural fabrics, such as cotton, linen, silk
Lots of white and light colors
Sandals for walking on uneven ground
Wide brimmed hat or fedora
Chic and simple tote or straw, basket woven bag
Sunglasses
Swimsuits for the beach
Items to leave at home:
Jeans
Dark colored clothing
Tight fitting outfits
Mile high stilettos
Synthetic fabrics
Sweatpants
When it comes to ultimate breathability in fabrics, cotton gauze and linen are our top picks. 
To help narrow down the clothing options, our style team has curated a collection of lightweight, breathable pants and shorts, flowy dresses and skirts, and airy tops and jumpsuits. All styles in this collection consist of white and light-colored apparel items made from natural fibers (cotton or linen).
STARKx is a premium fashion brand specializing in beachside elegant apparel for women.
Each piece is made locally (in Los Angeles) with exquisite care, using quality, ultra-soft fabrics and rich garment dye processes. Cleverly designed details combine to create forgiving and flattering silhouettes for effortless, sophisticated style.
Designed by Perry Stark