Brunch Date– Style Tips
May 07 2023 – Staff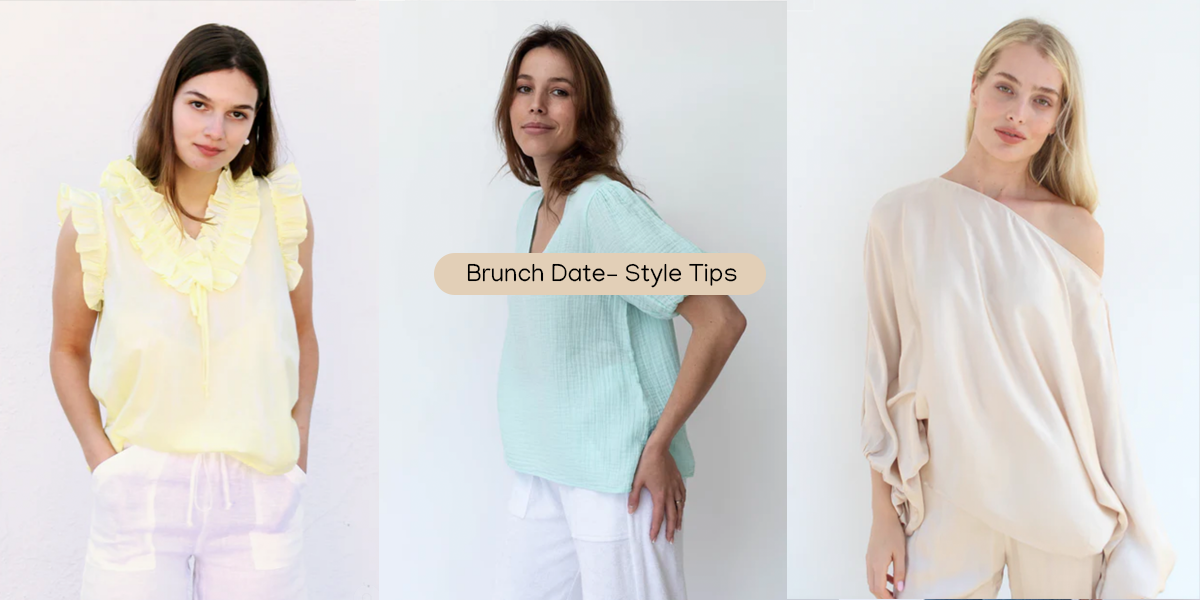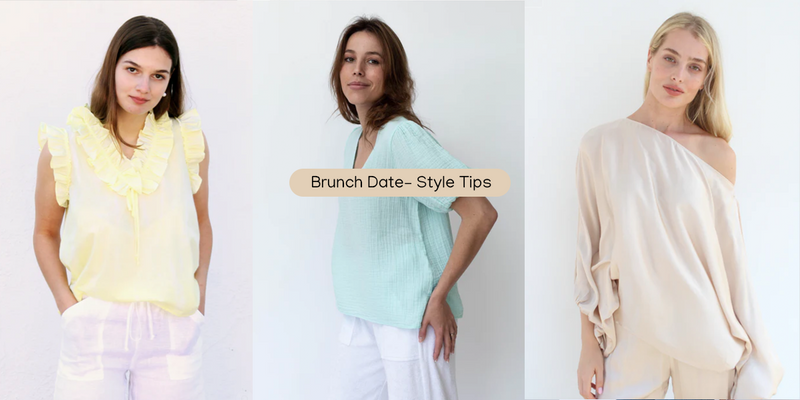 With Mother's Day just around the corner, we're thinking about brunch style. Whether in the form of selfies or group photos, we anticipate many forever-memories will be captured on this special day. Although brunch does not require a specific dress code, we're here to share a few, quick and easy tips on styling for a special event brunch outing.
For special occasion brunch dates, we aim for a classy, effortlessly chic aesthetic that falls somewhere in between dressy and casual. For late spring through early summer, attire consisting of flowy dresses, ruffly skirts, light cotton or linen jackets, and other lightweight apparel make up our list of go-to pieces.
Tip #1: It's hard to go wrong with light neutrals and flowy silhouettes during this time of year. Outfits in white, beige, tan or ecru look elegant and are safe, classic options. To add in a pop up color, dress up neutral toned outfits with brighter jewelry or accessories. 
Tip #2: Pink is an overall flattering hue and is often incorporated into Mother's Day themes. Check out our blog on 'How to Wear the Color Pink' for suggestions on dressing in this playful color.
Tip #3: If you're looking to avoid blending in with any possible pink-themed backgrounds, styles in aqua offer a nice contrast to pink. If your aim is to stand out from the crowd, opt for dresses in patterned prints.
In general, special occasion brunch dates are a good time to leave the athleisure and sneakers at home, while having a little more fun with your outfit! We've curated a collection of spring-to-summer, special occasion brunch styles below.
If you're in a crunch for a last-minute Mother's Day gift, STARKx e-gift cards are emailed immediately upon purchase and are available here.
STARKx is a premium fashion brand specializing in beachside elegant apparel for women.
Each piece is made locally (in Los Angeles) with exquisite care, using quality, ultra-soft fabrics and rich garment dye processes. Cleverly designed details combine to create forgiving and flattering silhouettes for effortless, sophisticated style.
Designed by Perry Stark