Santa Monica– Eat / Shop / Play
July 11 2023 – Staff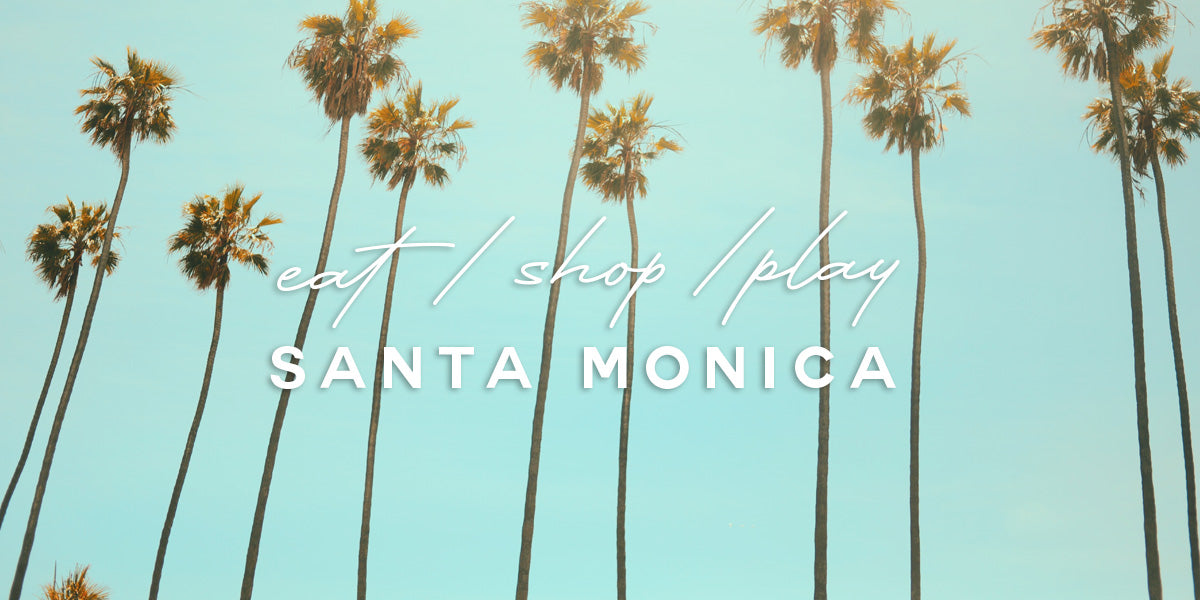 Summer has arrived! If you're in Los Angeles and looking for things to do on the Westside, you'll have plenty of options to choose from. We asked our team of Westside locals where they like to eat, shop, and play around the Montana Ave district in Santa Monica.
Start off your day with a latte, organic fresh pressed juice, or a variety of delicious fresh baked treats.

EAT:
La La Land Kind Cafe serves a unique menu of coffee lattes, tea lattes, and a variety of sweet and savory toasts with gluten-free and vegan options.
When you're in the mood for something heavier, Go Get 'Em Tiger offers delicious breakfast options ranging from their tofu scramble burrito to overnight oats. Grab a chai tea latte or cappuccino to kickstart your day.
Stop by Primo Passo Coffee Roasters for fresh-baked pastries, bagels, sandwiches, and, of course, freshly roasted coffee. Vegan and gluten-free options are available as well.
Once you've had a bite to eat, explore the local shops to immerse yourself in Santa Monica style.

SHOP:
STARKx is a premium fashion brand specializing in beachside elegant apparel for women. Each piece is made locally (in Los Angeles) with exquisite care, using quality, ultra-soft fabrics, and rich garment dye processes. Cleverly designed details combine to create forgiving and flattering silhouettes for an effortless, sophisticated style.
Jill Roberts carries a wide range of clothing–including swimwear. Pick up a new bikini to wear under the perfect warm-weather outfit, STARKx's Cann or Lin Dress, and you'll be well prepared to enjoy the summer sun!
Divine Vintage is a specially curated wine, jewelry, and vintage clothing shop. Bring home a one-of-a-kind wardrobe piece and your new favorite bottle of red.

PLAY:
At Effacé Aesthetics, choose from a selection of facials to pamper your skin. Whether you decide on a chemical peel or hydrafacial, you'll walk out feeling relaxed and revitalized.
As it gets later in the day and the ocean breeze turns cool, slip into STARKx's Amelia Dress or Luna Jumpsuit for more coverage to account for the changing weather. Make your way to Artistic Nails for a mani-pedi to complement your outfit.
Enjoy the ocean views at Palisades Park. Take a leisurely stroll on the pathway or grass to watch the sun start to fall from the sky.
There is no shortage of restaurants, shops, and activities to explore around the Montana Ave district in Santa Monica. Discover the best of summer on the Westside of Los Angeles by indulging in delicious foods, shopping, and relaxing in the ocean breeze.