Top 5 Reasons We Love Puff Sleeves
August 14 2023 – Staff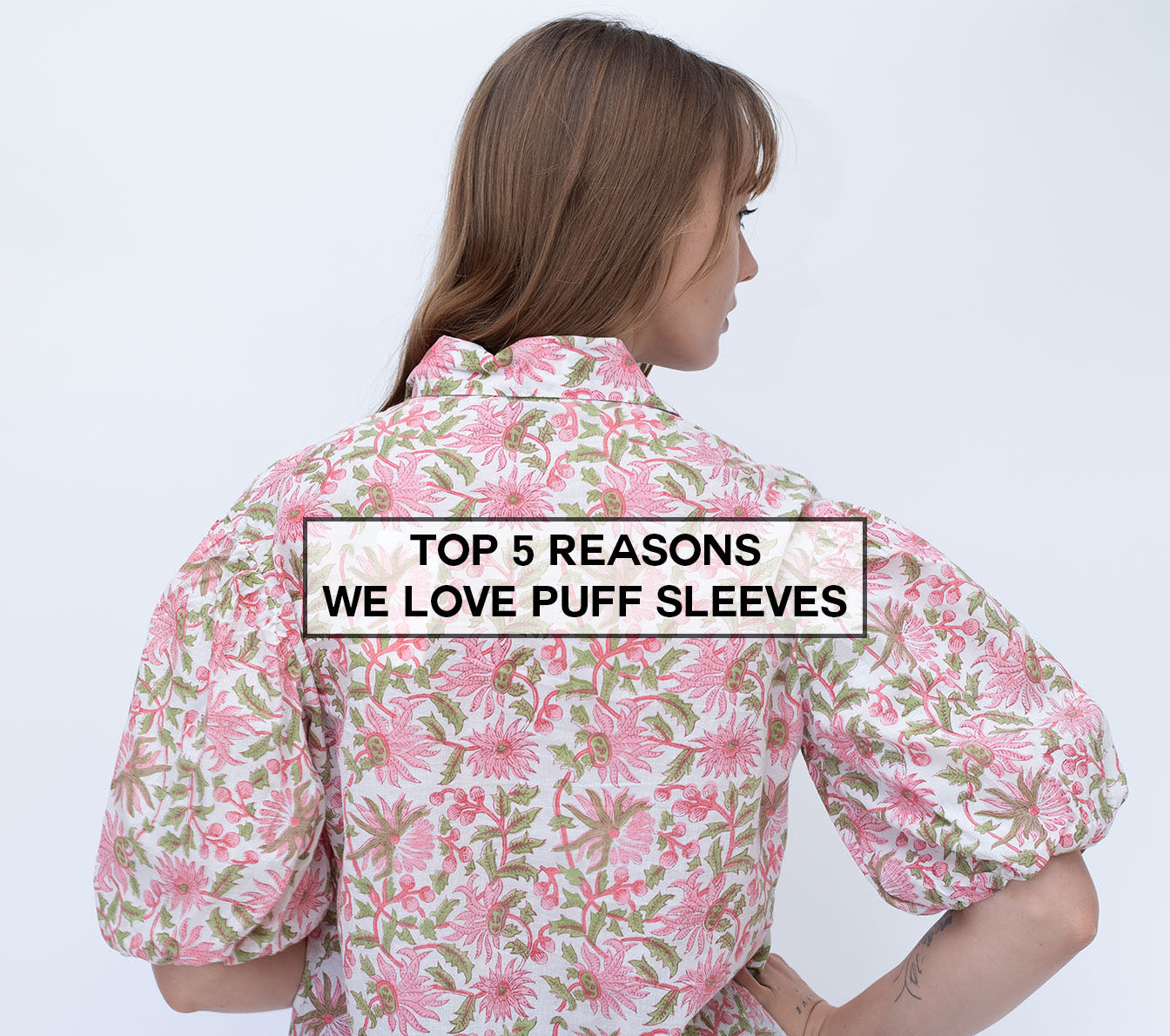 Puff sleeves have been making waves in the fashion industry, and it's no wonder why. They add a touch of femininity and drama to any outfit, instantly elevating your style game. But what exactly is all the hype about puff sleeves? Let's take a closer look:
1. Feminine and Romantic: Puff sleeves evoke a sense of femininity and romance that can transform any outfit. Whether you opt for a soft, billowy puff sleeve or a structured, voluminous one, these sleeves instantly add a touch of elegance and charm.
2. Statement-Making Detail: Puff sleeves are the ultimate statement-making detail. They draw attention to your upper body, creating a focal point that demands attention. Whether you're wearing a blouse, dress, or even a jumpsuit, puff sleeves can instantly transform your look and make a bold fashion statement.
Puff Sleeve Button Up Top in Lime Light
V-Neck Puff Sleeve Top in Aqua
3. Versatile and Easy to Style: One of the best things about puff sleeves is their versatility. They can be incorporated into a wide range of outfits and styled to suit various occasions. From casual everyday looks to formal evening attire, puff sleeves can easily be dressed up or down.
4. Flattering and Figure-Enhancing: Puff sleeves have the amazing ability to enhance and flatter your figure. The volume and structure of these sleeves can create the illusion of a smaller waist and accentuate your curves. Whether you have a pear-shaped, hourglass, or straight body type, puff sleeves can enhance your silhouette and create a more balanced look.
5. Playful and Fun: Puff sleeves add a touch of playfulness and fun to any outfit. They inject a sense of whimsy and joy into your style, making you feel confident and stylish. Wear a puff-sleeved top with jeans for a casual day out or sport a puff-sleeved dress for a special event.
Puff sleeves offer a feminine and romantic touch, make a bold fashion statement, are versatile and easy to style, enhance your figure, and add a playful element to your ensemble. So go ahead and embrace the puff sleeve trend and turn heads wherever you go. Shop the STARKx collection of puff sleeve tops, jumpsuits and dresses.
STARKx is a premium fashion brand specializing in beachside elegant apparel for women.
Each piece is made locally (in Los Angeles) with exquisite care, using quality, ultra-soft fabrics and rich garment dye processes. Cleverly designed details combine to create forgiving and flattering silhouettes for effortless, sophisticated style.
Designed by Perry Stark